Peptides have emerged as transformative instruments in the dynamic field of dental care, revolutionizing approaches to oral health. AHB Lab is the unshakable ally in the search for a trustworthy supplier of top-notch peptides for dental care professionals and researchers. They provide a wide selection of painstakingly made dental care peptides that strictly follow industry standards. The commitment to quality and adherence to Good Manufacturing Practices (GMP) at AHB Lab ensure the purest and most potent peptides. By selecting AHB Lab as your peptide supplier, you gain access to state-of-the-art. These superior peptides exceed industry standards, providing the highest efficacy and safety for your dental products and research. The following are the reasons for choosing AHB Lab as your preferred source for dental care peptides: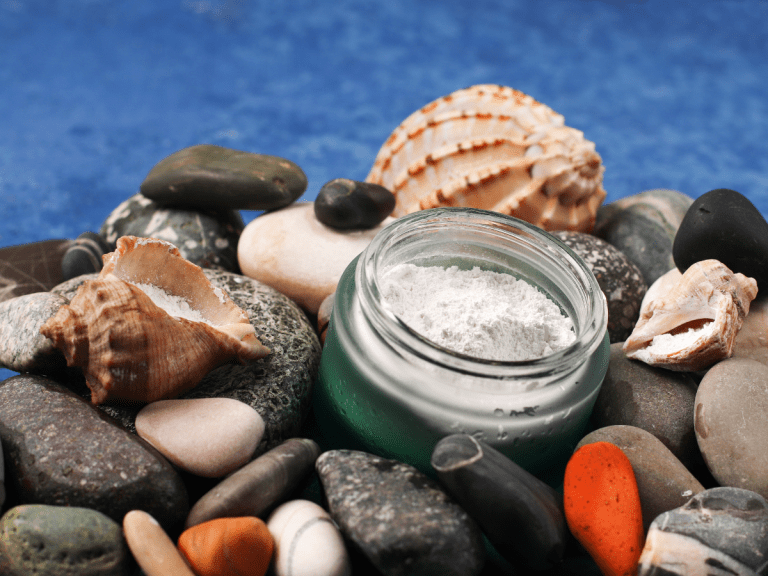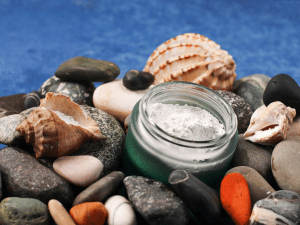 Excellent Quality
Quality is the foundation of all we do at AHB Lab. Precision and purity are non-negotiable in the dental care sector, as we are aware. To meet and beyond industry standards, our peptides are painstakingly synthesized and subjected to rigorous testing. Every peptide we give is of the greatest purity and potency since we use cutting-edge technology and strictly follow quality control procedures.
We adopt GMP (Good Manufacturing Practices) in our manufacturing processes to ensure uniformity and dependability in every batch as part of our commitment to quality. When developing oral care products or doing research in the area of dental medicine, you can rely on AHB Lab's commitment to quality assurance for dental care peptides that give consistent and predictable results.
Wide Selection of Products
To meet the various needs of dental practitioners and researchers, AHB Lab provides a wide variety of dental care peptides. Peptides with uses primarily for oral health are part of our product line and include:
Antimicrobial Peptides: In order to prevent & cure problems like periodontal disease & dental caries, we offer antimicrobial peptides that fight oral infections.
Anti-Inflammatory Peptides: Our peptides' anti-inflammatory effects can help to lessen oral swelling & support gum health.
Tissue Regeneration Peptides: Our peptides are intended to promote the formation of oral tissues, including gums and tooth-supporting structures, for people interested in tissue regeneration and repair.
Pain-Relieving Peptides: Additionally, AHB Lab provides peptides that focus on pain treatment, bringing comfort to people who experience dental pain and discomfort.
Caries Prevention Peptides: The primary goal of dental care is to prevent tooth decay. For the purpose of bolstering tooth enamel and lowering the risk of caries, our peptides can be included in formulations.
Peptides that disrupt biofilms: Dental biofilms are a significant problem. Our peptides are able to interfere with and stop the growth of biofilms on teeth and dental equipment.
Cutting-edge research and development
AHB Lab's mission is centered on innovation. We are aware of how rapidly the field of dental care is developing and how frequently new opportunities and difficulties materialize. We make significant investments in R&D to be at the forefront of dental peptide research. Our team of skilled scientists and researchers is constantly looking into new uses for peptides in dental care and developing creative answers to meet the changing demands of the sector.
Additionally, we work together with researchers and dental care specialists all around the world to promote a vibrant interchange of ideas and expertise. You can be sure that you have access to the most recent developments in dental peptide science thanks to this cooperative approach, which enables us to create personalized peptides customized to your unique study or product development requirements.
Excellent Customer Support
The purpose of AHB Lab is centered on providing outstanding customer service. We are aware of how crucial it is for your job and research to select the best dental care peptide supplier. We go above and above to ensure your success because of this.
Our team of committed professionals is here to meet your needs right now. We are available to you whether you need help choosing a product, need technical advice, or have queries about our dental care peptides. We take pride in being receptive and making sure that your questions are answered quickly and completely.
Reliability is a key component of our dedication to you at AHB Lab. You can rely on our customer service team to continually deliver accurate and dependable information, supporting you in making judgments regarding your dental care objectives. We are completely committed to assisting you in achieving excellence in your dental care endeavors since your success is our success.
Commitment to Improving Oral Health
Our commitment to improving oral health is core to who we are at AHB Lab. We are aware that providing dental treatment is more than simply a job; it is a mission to improve people's lives all over the world. By selecting AHB Lab as your dental care peptide supplier, you team up with a friend who also deeply values this commitment.
Our goal is to work together to reimagine the dental care industry completely; it goes well beyond simply providing AGRP dental care peptide. We are committed to investigating novel approaches, carrying out ground-breaking research, and expanding the realm of oral health's potential.
Working with AHB Lab isn't just a commercial decision for you; it's also a commitment to improving dental care around the world. Together, we work to develop therapies, promote oral health results, and positively affect lives. With innovative AGRP dental care peptide and an uncompromising dedication to excellence, we are well-positioned to influence dental care in the future and contribute to long-term oral health.
Good Manufacturing Practises compliance
To guarantee the safety and effectiveness of products in the dental care sector, Good Manufacturing Practices (GMP) must be followed. This dedication is important to AHB Lab. The uniformity and dependability of each batch of dental care peptides we create is ensured by the stringent adherence of our manufacturing procedures to GMP standards.
When you pick AHB Lab as your source for dental care peptides, you can be sure that our peptides are produced to the greatest levels of quality, frequently exceeding industry norms. This dedication to GMP not only assures the security of your dental products but also gives you the confidence that the basis of your study is solid.
Conclusion
AHB Lab emerges as the unwavering ally and chosen peptide supplier in the dynamic field of dental care. We are distinguished in the market by our unwavering dedication to uncompromised quality, a broad range of product offerings, creative R&D projects, and first-rate customer service. Choosing AHB Lab as your go-to source for dental care peptides entails more than just buying peptides; it entails establishing a partnership devoted to advancing oral health and breaking new ground in dental research. Join us on this adventure as we use cutting-edge peptides and an uncompromising dedication to quality to define the future of dental care. Together, we can transform oral health and raise the bar for dental care.