Introduction
A trendy new skincare component that promises to give your skin a makeover is released into the market almost daily. Peptides are one ingredient you wouldn't want to overlook because while certain compounds are overhyped relative to their efficacy, others are worth investigating.
Peptides, commonly called polypeptides, are naturally present in the skin and in many critical components of skin care products. Proteins are made of amino acids, and peptides are the building blocks of proteins. Peptides help the skin produce collagen. Firmer, flawless, and younger-looking skin may be the result of collagen. Peptides are present in all beauty products, including serums, lotions, night creams, and other basics. Skincare peptides offer the skin a variety of healing advantages.
Peptides: What Are They?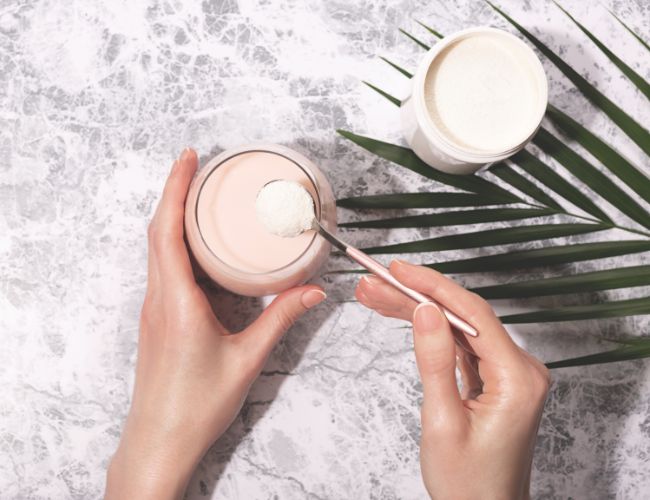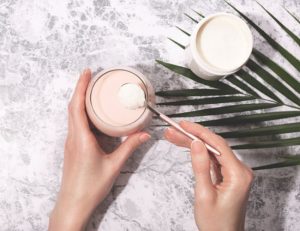 Peptides, chains of amino acids, are the fundamental units of proteins in our body, including collagen in the skin. When applied topically as a collagen cream, collagen's lengthy polypeptide chain makes it difficult to permeate the skin's surface. Peptides, conversely, are smaller molecules that can more readily diffuse into the skin. Without these proteins, the skin ages, the nails get brittle, and the hair becomes dry and brittle. They also create keratin and elastin, two essential proteins for healthy skin and hair. Additionally, they provide a variety of functions in the body, including acting as an energy source and the precursor to enzymes and hormones.
Types of Skincare Peptides
Here is a handful of each skincare peptide kind and what they can do for your skin.
Carrier Peptide
Skin needs minerals like copper to aid in healing, which peptides provide. You'll notice smaller pores, a softer tone, and blurring fine lines. Peptides made of blue copper are like "nature's botox." These peptides are the answer if you desire skin that resists the elements and appears younger.
Messaging Peptide
This peptide can tell your skin to produce more collagen, increasing its suppleness and firmness. It can even lessen the harm that UV radiation causes to the skin.
Inhibitor Peptides
According to research, this peptide may help extend the effects of Botox. For those of us who haven't yet had the injections, they may help keep us from having them by firming and enhancing the appearance of our skin.
Enzyme Inhibitor Peptide
It has been demonstrated that this peptide extracted from soybean proteins can shield the skin from the damaging UVB radiation that can result in age spots and sun damage.
DPP skin care peptide
A ground-breaking anti-aging skincare component known as DPP (Dermis Procollagen Peptide) has been proven successful in both in vitro and in vivo trials. Studies conducted in vitro have shown that DPP can promote the synthesis of several molecules that support the skin, such as collagen, hyaluronic acid, fibronectin, and extracellular matrix. A skin care product containing DPP that is used twice daily can drastically reduce the appearance of wrinkles in just eight weeks, according to in vivo research. DPP has been successful at reducing freckles, repairing acne scars, tightening and firming the skin, and reducing wrinkles on the forehead, around the mouth, nose, and eyes.
How do peptides work to aid?
Collagen is one molecule that cannot be naturally absorbed via the skin because of its size. Because of this, doctors frequently advise patients wishing to improve the texture of their skin and hair to consume foods and supplements that are high in collagen. Anti-wrinkle peptides, conversely, are easily absorbed via the skin and help produce other important proteins. Our cells are instructed to produce more collagen, keratin, elastin, and other crucial proteins by peptides, a natural stimulant.
DPP skin care peptide benefits for Skin Healing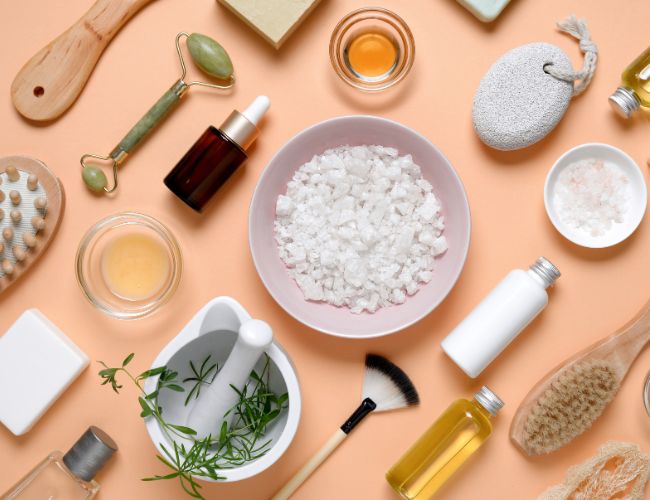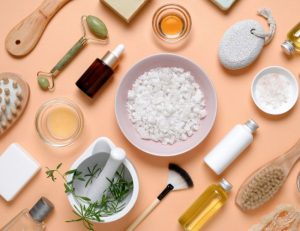 Enhances the skin barrier
The skin barrier is the body's first defense against pathogens, UV radiation, pollution, and environmental poisons. Pollution, poor sleep, and excessive exfoliating all cause damage to the skin barrier. The use of peptide-based products encourages the development of a more substantial barrier.
Removes Wrinkles
The skin might appear supple and young thanks to collagen. Anti-wrinkle peptides increase collagen synthesis, reducing fine lines and wrinkles and firms and plumping the skin.
Makes skin texture better
Elastin fibers, a particular kind of protein required to improve the elasticity and stiffness of the skin, are made mostly by peptides. Peptides can minimize sagging skin and make the skin look tighter when used regularly.
Minimises inflammation
Peptides can significantly reduce skin inflammation brought on by excessive exposure to damaging UV radiation. They aid in restoring damaged skin and balancing skin tone.
Defend acne outbreaks
Peptides' potent antibacterial properties aid in the fight against acne-causing germs, lessen inflammation, and clear clogged pores. This results in a bright and plumper appearance of the skin.
PEPTIDES: USE AND CARE
Skincare peptides can be found in topical medications like serums and lotions, significantly boosting collagen production. Avoid peptide cleansers since they only function when given a chance to sink in.
Peptides can be applied as a cream, serum, mask, or eye cream after washing and toning your face in the morning and at night to begin gaining their advantages. To fully absorb it into your skin, gently massage it circularly. Apply it liberally on your face, neck, and chest to avoid skin sagging.
DO YOU NEED TO USE PEPTIDES?
Even if it's just for prevention, it's never too early to begin an anti-aging skincare routine. No matter what type of skin you have, including DPP skin care peptides in your skincare regimen can help you address firmness, texture, and overall appearance. If you can't tolerate retinoids in your routine, peptides can even take their place. A peptide-based solution is a fantastic addition to your current product line-up, even if you use retinoids.
DPP skin care peptides have specific functions. Each of them is intended to convey a distinct skincare task. Everyone can benefit from peptides, especially given how effectively they combine with other ingredients.
Conclusion
Including DPP skin care peptide by AHB LAB in your skincare routine has numerous advantages, regardless of age. Peptides have already demonstrated efficacy in treating mature skin issues like drooping, fine lines, wrinkles, and pigmentation. In addition, irrespective of your age, they are an excellent addition to your skincare routine due to their extraordinary capacity to lessen skin damage and improve skin structure. After all, maintaining the health and youth of your skin cells over time demands routine care.