In the dynamic world of nutrition and wellness, staying ahead of the curve is crucial. This was the central theme of the seminar hosted by Glanbia at BIO Asia-Taiwan 2023, where Mayuresh Bedekar, Director of Product Strategy-Bioactives from California, USA, shared Glanbia Nutritionals Market Insights and innovative bioactive solutions.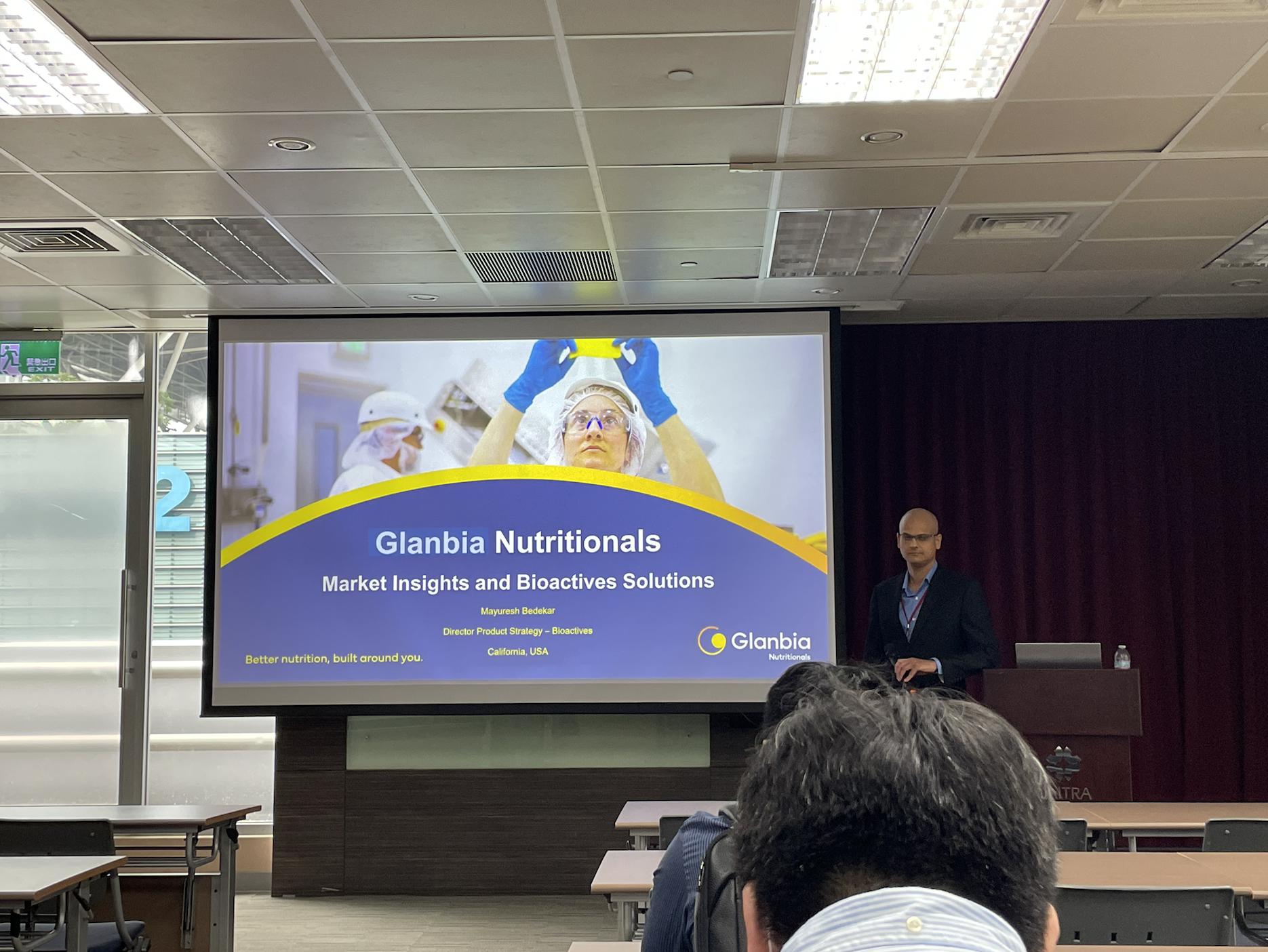 Glanbia Nutritionals: A Global Leader in Performance Nutrition
Glanbia Nutritionals, a global leader in performance nutrition, is renowned for its commitment to innovation and quality. The company offers a wide range of nutrition solutions, including bioactive ingredients, cheese solutions, custom premix, flavors by Foodarom®, micronutrients, plant-based proteins, and functionally optimized nutrient technologies.
Glanbia Nutritionals Market Insights of The Asia-Pacific Sports Nutrition Market: A Growing Giant
The seminar delved deep into the current trends in the Asia-Pacific sports nutrition market, which is witnessing a growth rate of 10.9% from 2022 to 2027. The total retail sales in 2022 for sports, active & healthy lifestyle nutrition performance in the AsPac region amounted to $8.1 billion, with sports protein products accounting for $3.2 billion. This growth is a testament to the increasing awareness and demand for sports and performance nutrition products in the region.
Personalization: The Future of Nutrition
One of the key takeaways from the seminar was the growing trend of personalization in nutrition. The mantra of a 'healthy mind in a healthy body' is gaining traction, especially among next-generation athletes, including video gamers. This demographic is increasingly seeking personalized nutrition solutions to enhance their physical and mental performance.
Immunity: A Top Consumer Concern
Across the globe, boosting immunity has emerged as a top concern for consumers, especially those aged between 25-34. This age group is increasingly turning to supplementation as a means to enhance their immunity, reflecting a shift in consumer behavior towards preventive healthcare.
Bioferrin®: Glanbia's Answer to Immunity Concerns
For instance, Bioferrin®, a lactoferrin-based product, is designed to support immune health, a need that is more relevant now than ever before. This innovative product is a testament to Glanbia's commitment to addressing the evolving needs of consumers and staying ahead of market trends.
The Future of Nutrition: Transdermal Nutrition
The seminar didn't just focus on the present; it also shed light on the future of nutrition. One of the emerging trends is the rise of transdermal nutrition – a method of delivering nutrients through the skin. While oral intake continues to be popular, transdermal nutrition is gaining momentum.
AHB Lab's ICPPX: A Pioneer in Transdermal Nutrition
This is where AHB Lab comes into the picture. As a pioneer in the field, AHB Lab has developed ICPPX, a type 2 collagen peptide designed specifically for individuals suffering from conditions such as osteoarthritis, degenerative arthritis, tendon fasciitis, ligamentitis, muscle ache, and sprain. It also aids in tissue repair and reducing lactic acid buildup.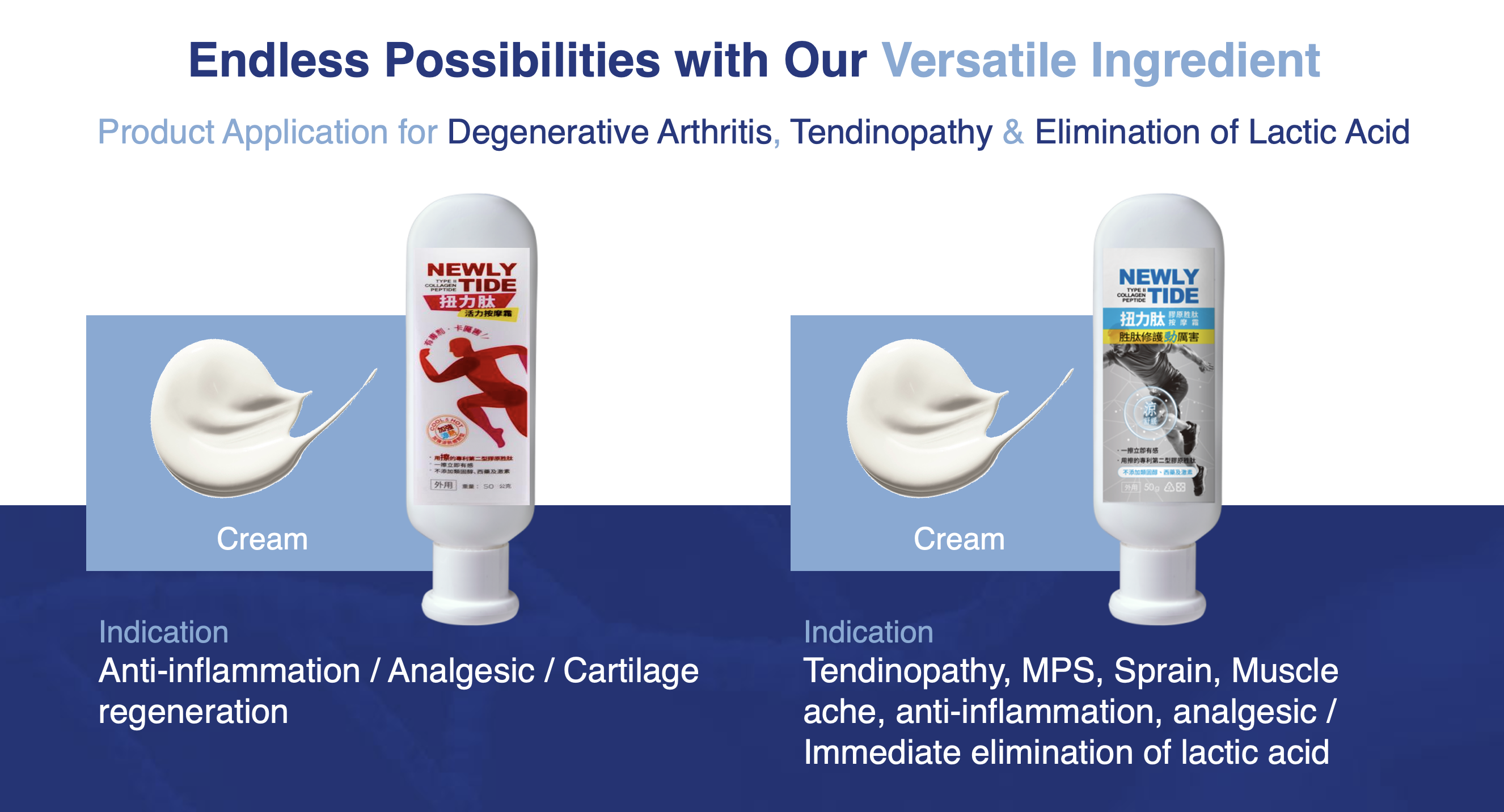 The Consumer Landscape in Asia
The seminar also discussed the consumer landscape in Asia, with the population divided into four categories based on lifestyle and activity level: Sports Performance (8%), Inactive Lifestyle (32%), Active Lifestyle (35%), and Healthy Lifestyle (25%). This segmentation provides valuable insights into the diverse needs and preferences of consumers in the region, enabling companies like Glanbia and AHB Lab to tailor their products and services accordingly.
Sports Nutrition Launches: A Global Perspective
The seminar also revealed that sports nutrition launches are growing in each region, with Asia showing a growth of 24%, Europe 19%, North America 10%, Australasia 14%, and Latin America 21%. These figures underscore the global demand for sports nutrition products and the opportunities for companies like Glanbia and AHB Lab to expand their market presence.
The Role of Glanbia in the Global Nutrition Landscape
Glanbia's role in the global nutrition landscape is significant. With its extensive portfolio of products and solutions, the company is well-positioned to cater to the evolving needs of consumers worldwide. The company's commitment to research and development is evident in its innovative products like Bioferrin®, which addresses the growing consumer concern for immune health.
The Evolution of Nutrition: A Look at the Future
The seminar also highlighted the evolution of nutrition, with a focus on the rise of transdermal nutrition. This method of delivering nutrients through the skin is gaining momentum, and companies like AHB Lab are at the forefront of this trend. AHB Lab's ICPPX, a type 2 collagen peptide, is a pioneering product in the field of transdermal nutrition.
Conclusion
The seminar by Glanbia was an enlightening journey through the current market trends and the future of nutrition. It underscored the importance of innovation and personalization in meeting the evolving needs of consumers. As we move forward, it's clear that companies like Glanbia and AHB Lab, with their commitment to innovation and quality, will continue to lead the way in the nutrition and wellness industry.
Last but not least thanks Mayuresh Bedekar for sharing Glanbia Nutritionals Market Insights!